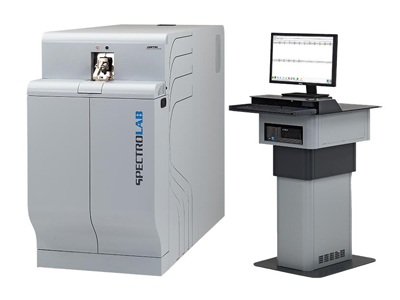 The Spectra Stationary metal analyzer is used for determine Chemical analysis in Steel foundry and Forging Industry, Steel Rolling Mill and also incoming raw material and outgoing inspection in Auto industry and Oilfield, Fabrication and other industry in the around the word . it determine all of the elements used in metal industry including metal analysis of carbon, phosphorous, sulfur and nitrogen etc.

Spectro metal analyzer come with drastically reducing inspection cost of material , significantly shorter measuring times and less requirement .

The SPECTROMAXx arc/spark OES metal analyzer independently monitors all operating parameters. It dynamically determines the measurement time required based on the given sample properties and even shows when the spark stand needs to be cleaned depending on the type of samples being examined. The optional AMECARE machine-to-machine (M2M) support allows proactive alerts, backed up by direct connection with a remote SPECTRO service expert's PC.
Enquire Now